During the 10th Congress of Baltic Librarians "Libraries in communities" and 17th Conference of Latvian Librarians "Dynamic libraries: access, development and transformation" we will allocate time for enganging, interactive and creative sessions, labs and discussions about topical library activities that relates to the main theme of Congress or Conference.
Apply if you have an idea and you are ready to lead an interactive session!
Each session is planned to be 50 minutes long. There will be parallel sessions and conference participants will be able to choose which session to attend. Working language will be English.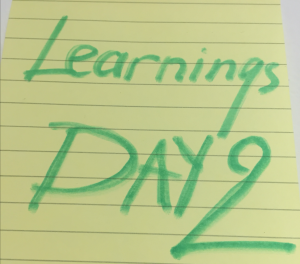 What we are looking for?
Interactive sessions where participants have a possibility to engage and to get an inspiration
Engaging discussions where participants have a possibility not only to learn but also to share their own ideas
Creative labs where participants have a possibility to learn and to try something new
Whatever you propose should be related to the main theme of either Congress or Conference
What we are NOT looking for?
Long presentations with no option for participants to ask questions and get answers
Discussion with no option for participants to engage and share their experience
Timeline:
September 4th – Deadline for proposals (application should describe the general idea of the session including some information why session's topic is important to discuss as well as should explain the session's format and planned methods that will be used to engage with participants)
September 11th – Final decision
September 14th – Announcement of agenda for interactive sessions, discussions and labs
Applications shall be sent by September 4th to e-mail: bibliotekarubiedriba@gmail.com with subject "Application for interactive session".